Cuileann House Modular Concrete Home
One of the unique homes designed exclusively by McGuigan Architects for the BuildWright Concrete Home range. 'Cuileann House' offers a designer home with all the benefits of the BuildWright system available in two and three bedroom configurations with a bathroom, utility room and an open plan kitchen, living, dining area. Every detail has been meticulously designed to realise significant benefits for the client from aesthetics and style to function and energy performance.  All aspects of the thermal envelope have been considered to maximise comfort and minimise running costs delivering the highest standards with the latest in construction technology resulting in space heating costs as little as €84 a year.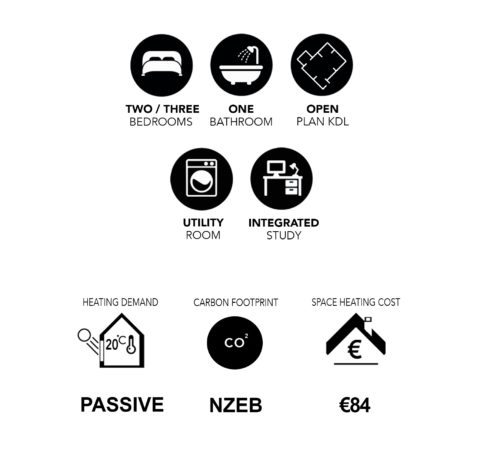 Click on an image below to enlarge.