What's involved: Step by Step
Our process begins by understanding the client and the end user requirements to develop a design brief.
♥
11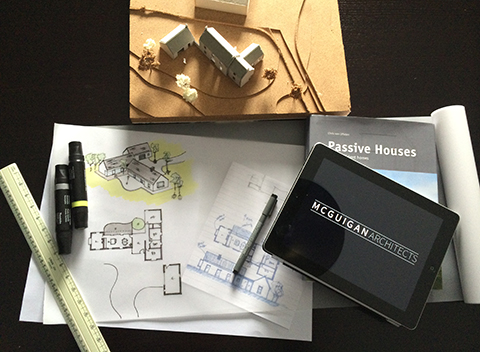 STAGE ONE: Initial Design
Our process begins by understanding the client and the end user requirements to develop a design brief. Analysing your proposed site or existing building we can begin to assess the feasibility of the project. It is important that we develop an understanding of your requirements and budget at this stage so we can develop a design informed by your needs.
We will then begin to sketch a design to address your brief and the site.
STAGE TWO: Developed Design
After careful consideration we begin to further develop a design specific to the site, the client and the budget. Along each step we communicate our ideas through physical and 3dimensional virtual models so our clients can visualise our proposals throughout the process. On finalisation of the design proposal with the client and consulting with the planning authority we submit the design for planning approval. At this stage we will also revaluate and agree the project cost and timeframe.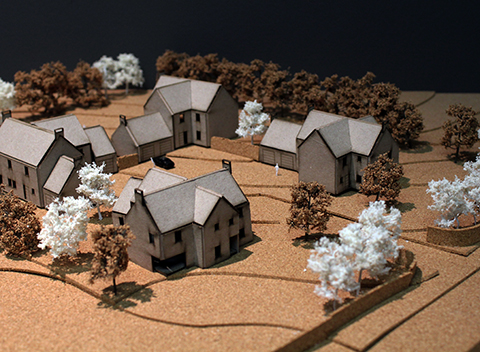 STAGE THREE: Detail Design
Upon receipt of planning approval we begin work on a detailed design producing detailed drawings and specifications for competitive pricing analysing the designs energy performance on the particular site using accurate simulations of climate conditions to optimise the design solution, all proposals in this regard are impartially considered in terms of initial cost versus running cost savings, term of payback and effect on the health and comfort of the building.
Upon finalisation of a detailed design we invite contractors to tender for completing the works in accordance with our specific design requirements. We consider the proposed tenders with the client and assist in appointing a contractor to complete the works. Details of the appointment and the design are submitted to Building Control along with our plans for inspecting the works to certify that they comply with current Building Regulations Codes and Standards.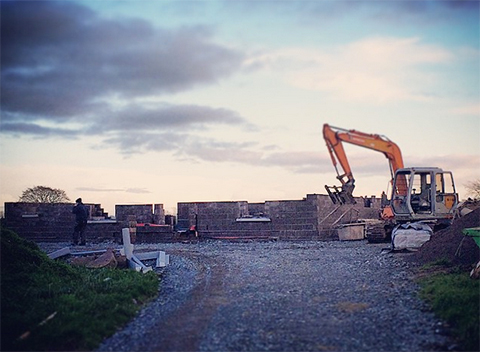 STAGE FOUR: Construction
Throughout the various stages of the build we can inspect the works on your behalf. As your Architect we can advise you on stage payments to the contractor throughout the build and will not certify payments unless the work complies with the specifications.